Dear owners,
As your new home, the Eastwood Collection and Eastwood Central II, are approaching completion, the [Romeciti Smart Home Customization Upgrade Plan] has now been officially launched to make sure to bring better living experience to all owners from the first day. This plan aims to solve the actual needs and problems of residents at different times and situations through high technology, in order to make improvements to properies in our community. After thorough screening and testing by "Romeciti Green Technology Research Centre", an integrated solution for upgrading smart toilets from sourcing product, installation to after-sales service has been launched in the Eastwood Collection and Eastwood Central II to solve the inconvenience in the current situation. From now on, the Eastwood Collection and Eastwood Central II owners can apply to upgrade the facility via the following application form.

This upgrade of smart sanitary is an excellent selection which has been designed and tested by Romeciti Green Technology Research Centre. Romeciti has selected products with the advantages of high quality, good price and better services, to meet the requires of the vast majority of our residents in the Romeciti community.
Better Quality
Australian owned Brand with Hydro certification
The Smarto electric toiletbathroomware seat is an local Australian brand, the products which has passed the Australian quality certification and hydropower testing(RCM & WATERMARK), to ensure that ensures the safety of using and productand service life of its products. , tThe product also meets the Australian water pressure test & Voltage requirements. For more product information of the product please click here for details.
Competitive Price
Premium Romeciti Community
Smarto bathroomware is one of the most competitive product in terms of both quality and price.
The Romeciti has offered an exclusive price for the residence from our community and an additional $300 allowance for our customers who choose to upgrade to the Smarto bathroomware.
All-round services
Solution = Product + Free installation + After-sale services
Customers who choose to upgrade can leave everything to us. We will install, test and manage the products and liaise with the supplier on behalf of our customers within the 3 years of product warranty.

Australian hydro certified
Passed the Australian quality certification and hydropower testing
(RCM & WATERMARK)

Free Installation
The installation will be done by the professionals from our supplier to ensure the best customer experience.

3 years' warranty and onsite services
The supplier provides a 3 years' warranty for the product. You can either contact the supplier or call us for a door-to-door free maintenance service.
1. The free installation is an SURFACE wire/PIPE installation, "see picture below for how SURFACE LINE/PIPE installation works" .

2. Installation/warranty service will be provided by the product supplier. You can contact the supplier if you have any question about the installation or warranty services.
3. The Smarto bathroomware upgrade has been optimized for WALL-FACED TOILET. (There is risk of fault installation if residences purchased and installed their own smart bathroomware.)
4. This upgrade is for the Eastwood Collection & Eastwood Central II residences only and the NATURA residences are not included in this upgrade. If you are a customer of the other projects in the Romeciti community and wish to have this upgrade in your apartment, please contact ROMMIE for more information.
27 April-17 May
Apply Online
1. Apply online through the" Romeciti Smart bathroomware upgrade applicatiion". Please fill in your property information including your apartment number, type of upgrade and how many bathrooms you would like to be upgraded.

2. Contact ROMMIE with one of the following options:
Phone : 1800 674 698
Email: customersupport@romeciti.com.au
Wechat:rcgreenguard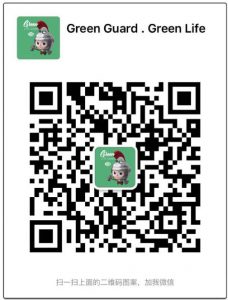 WhatsApp: 0455 626 692

3. You can also contact your agent to apply.
27 April – 25 May
Payment verification
Upon receipt of your application, Romeciti will confirm the order with you via e-mail and phone. Once the application is confirmed you can make payments by clicking the payment link in the email. Your application will be registered after your payment is successfully processed.
25 May
Application Deadline
The final deadline for this upgrade is based on payment confirmation date, please confirm payment in 5 working days after receiving of confirmation mail.
20 June – 10 July
Installation & Test
Romeciti will arrange the installation once the application is confirmed. We'll arrange for free installation and test according to the sequence of application. You can check the installation progress by sending us an email with your case number.
10 July
Delivery
Most owners of Eastwood Central II & Eastwood Collection will be able to enjoy the comfort and convenience of the Smarto bathroomware as soon as they move in their new homes.