How to take community sustainability and a green lifestyle offer up a notch
Sydney based developer Romeciti is focusing on community benefits for its residents that include music scholarships and adding assets such as a winery and nurseries for lifestyle options in order to enhance the appeal of its apartments.
It's a tough market out there for apartments, especially when it comes to off the plan sales. In order to attract customers, some developers are offering luxury incentives such as marble kitchens, Miele appliances and timber flooring.
However, Romeciti claims it's been able to remain highly active in the market and has kept up its strong customer loyalty despite the tough environment.
The secret, a spokeswoman said, is that, in line with a focus on sustainability, it has concentrated on adding social and community benefits for customers, well before the real estate market started to cool down
Green Life Community Circle
Part of its offering is its "Green Life Community Circle", which the company describes as a "community with benefits" and is designed to be its key "point of difference" in a crowded market.
This includes music scholarships for students from the community, valued at up to $100,000 in total for the first stage, that it will offer in partnership with The ONE Smart Piano School.
The developer recently presented three students with a scholarship of $1000 each during the school's recent "You Are My Sunshine" concert and will make the balance of the scholarship available for its resident community.
The music scholarship is only the first stage of Romeciti's strategy in supporting the community, to be followed by continuous awards plans for painting, dancing and other artistic pursuits, the company's spokeswoman said.
"At Romeciti, we've always believed that it is the intangible values that makes the point of difference. We aim to build an engaged, happy and healthy community with every development; that's what the Green Life Community Circle is all about," she said.
The circle concept will be enhanced over time through the purchase of a network of "lifestyle businesses" designed to give the company's customers access to deals and promotional discounts, invitations to regular social gatherings and special events.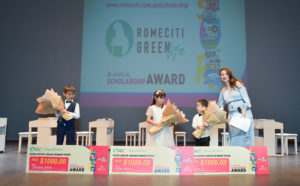 Assets purchased so far include the 170-year-old Kevin Sobels winery in the Hunter Valley, and two plants nurseries, at Camden and North Rock in Sydney, that will each be developed as "community playgrounds and lifestyle destinations" for outings and picnics for residents.
The nurseries though, also have a dual purpose, to also provide larger and more mature plants and shrubs that will create greater impact and appeal on developments that the generally more immature plantings available through regular landscaping procurement.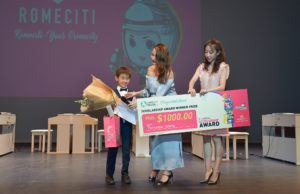 "The Green Life philosophy is at the heart of our company," the spokeswoman said.
"We are committed to being known as the lifestyle provider through expanding our Green Life experiences for our customers beyond the borders of their apartment complex.
"Our residents are always excited to see what we offer them next. They know being a part of our community, the benefits they receive are on-going".
Among other sustainability offerings likely so far are an ambitious environmental rating for buildings, green energy options for residents and solar and battery storage for common areas.
Article source: https://thegreenlist.com.au/listing/romeciti-how-to-take-community-sustainability-and-a-green-lifestyle-offer-up-a-notch/

Uncategorised | 16.04.2019