Northern Sydney's landmark NATURA development tops out
The major milestone of "top out" has been reached in Northern Sydney's new landmark NATURA development in Macquarie Park, New South Wales.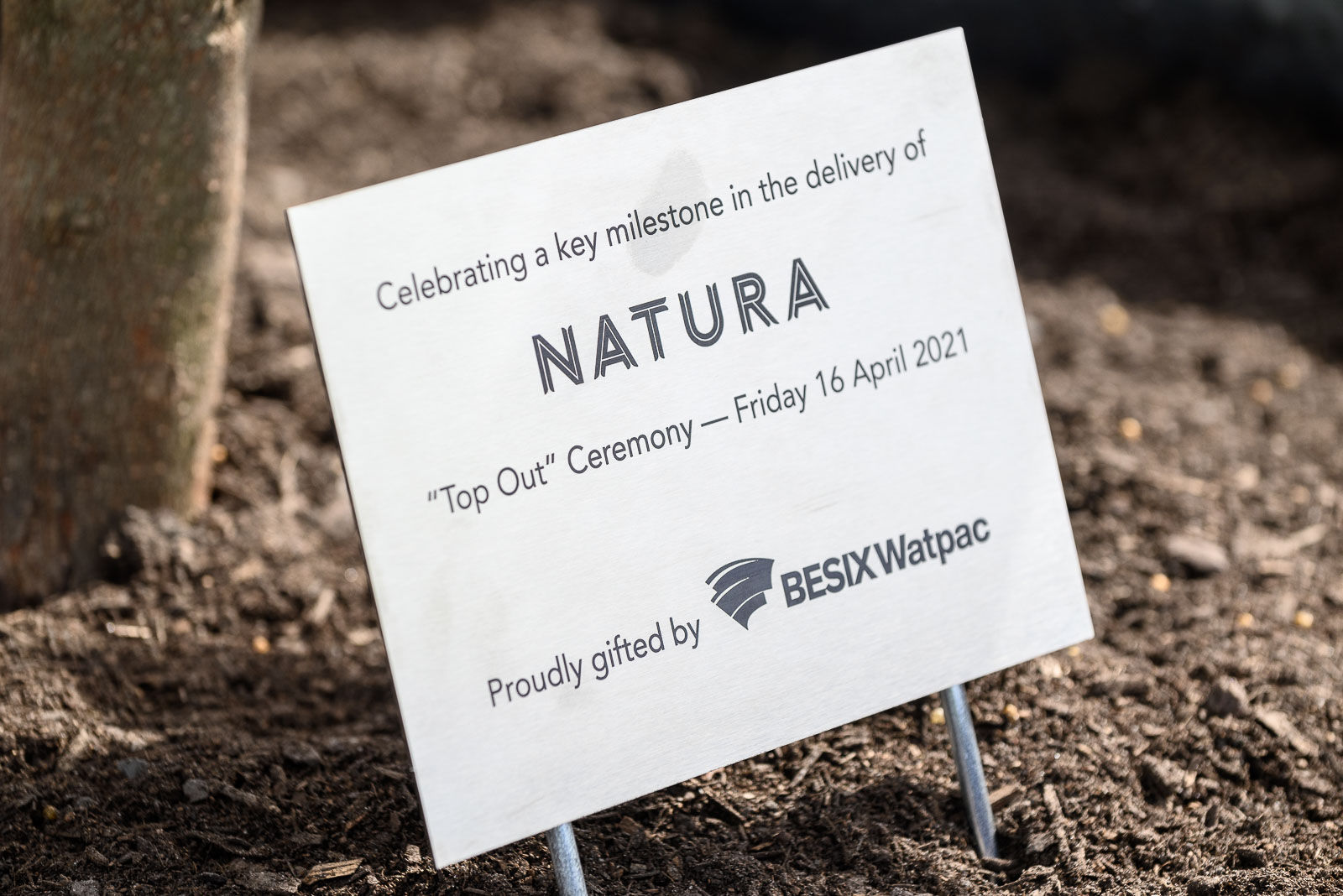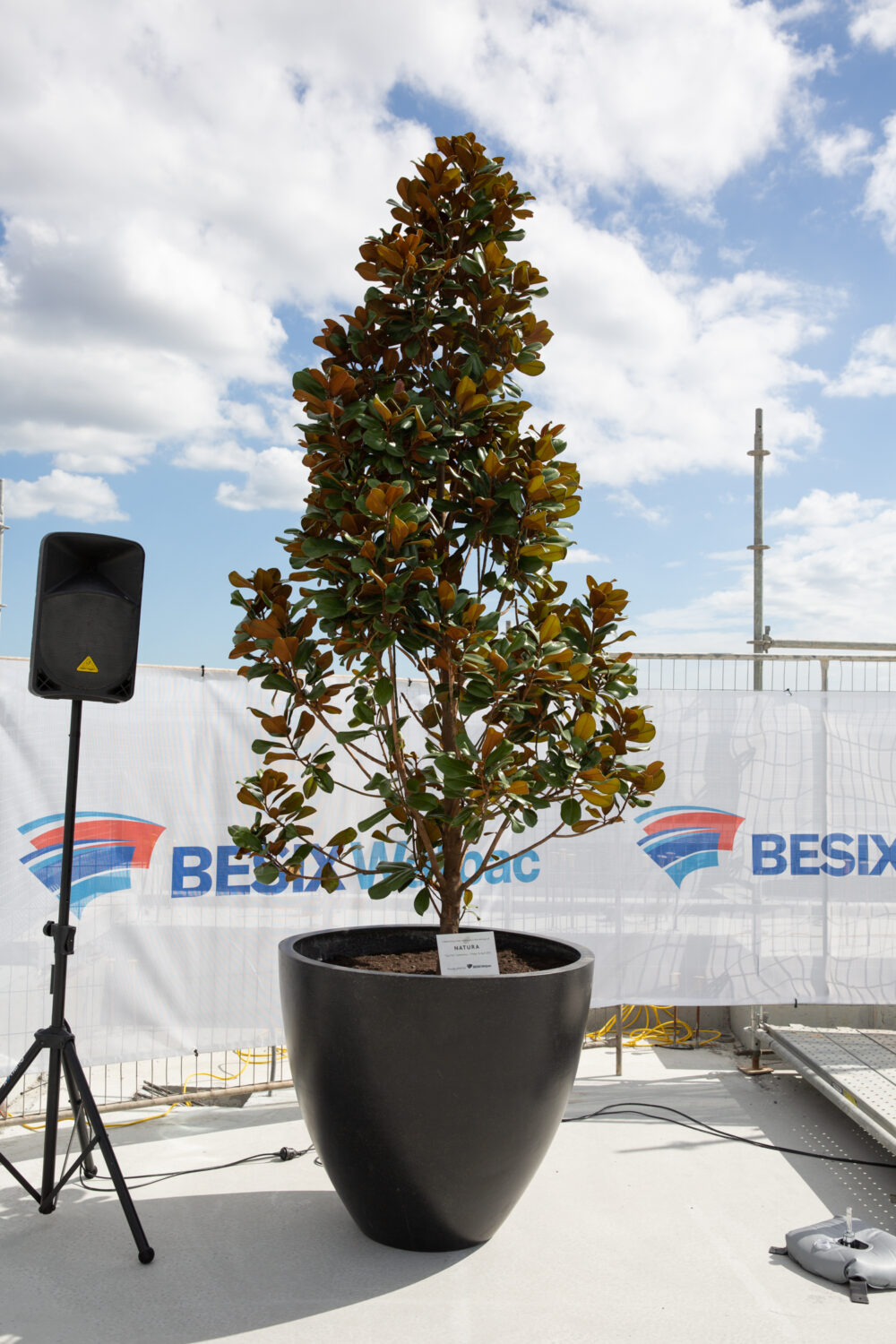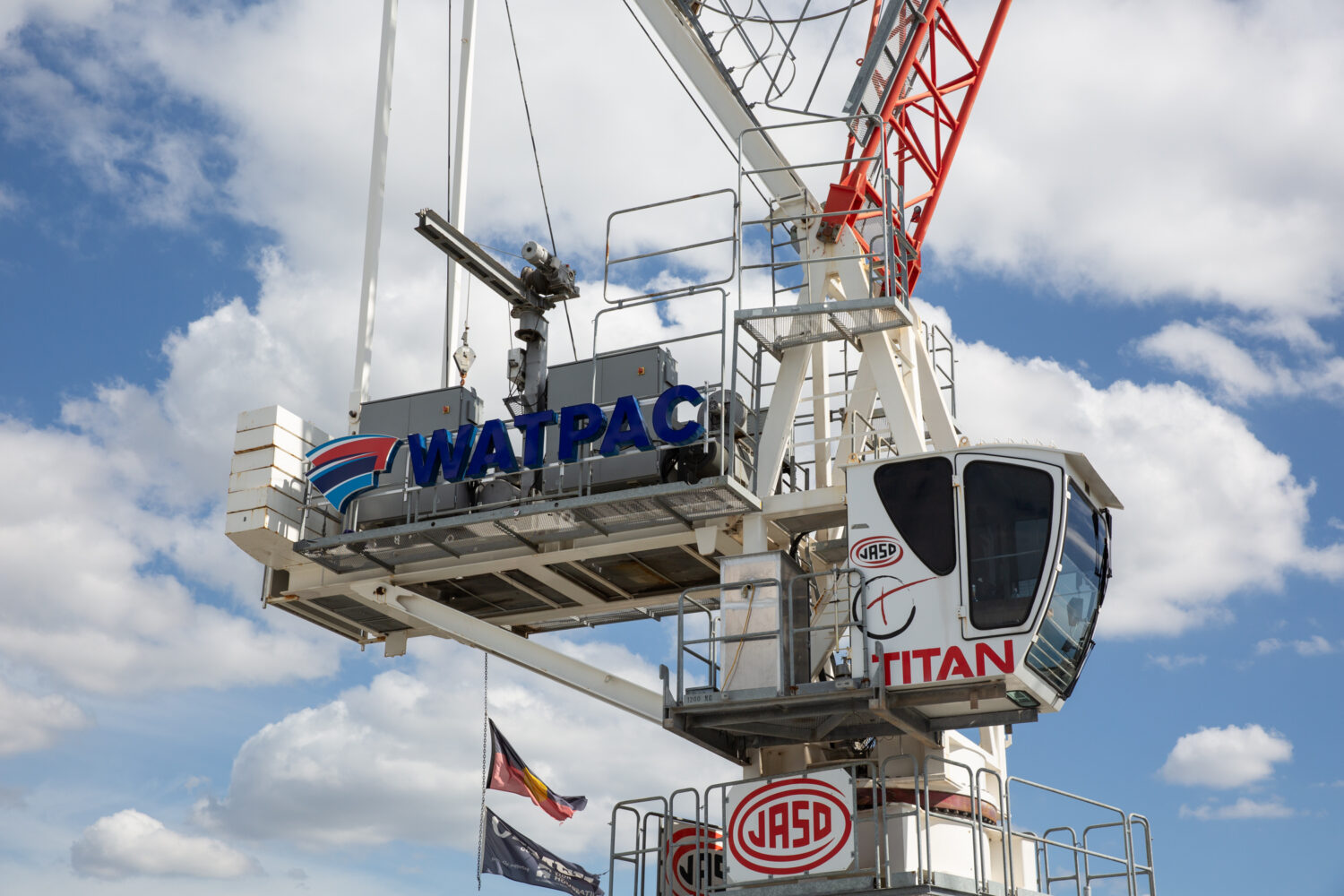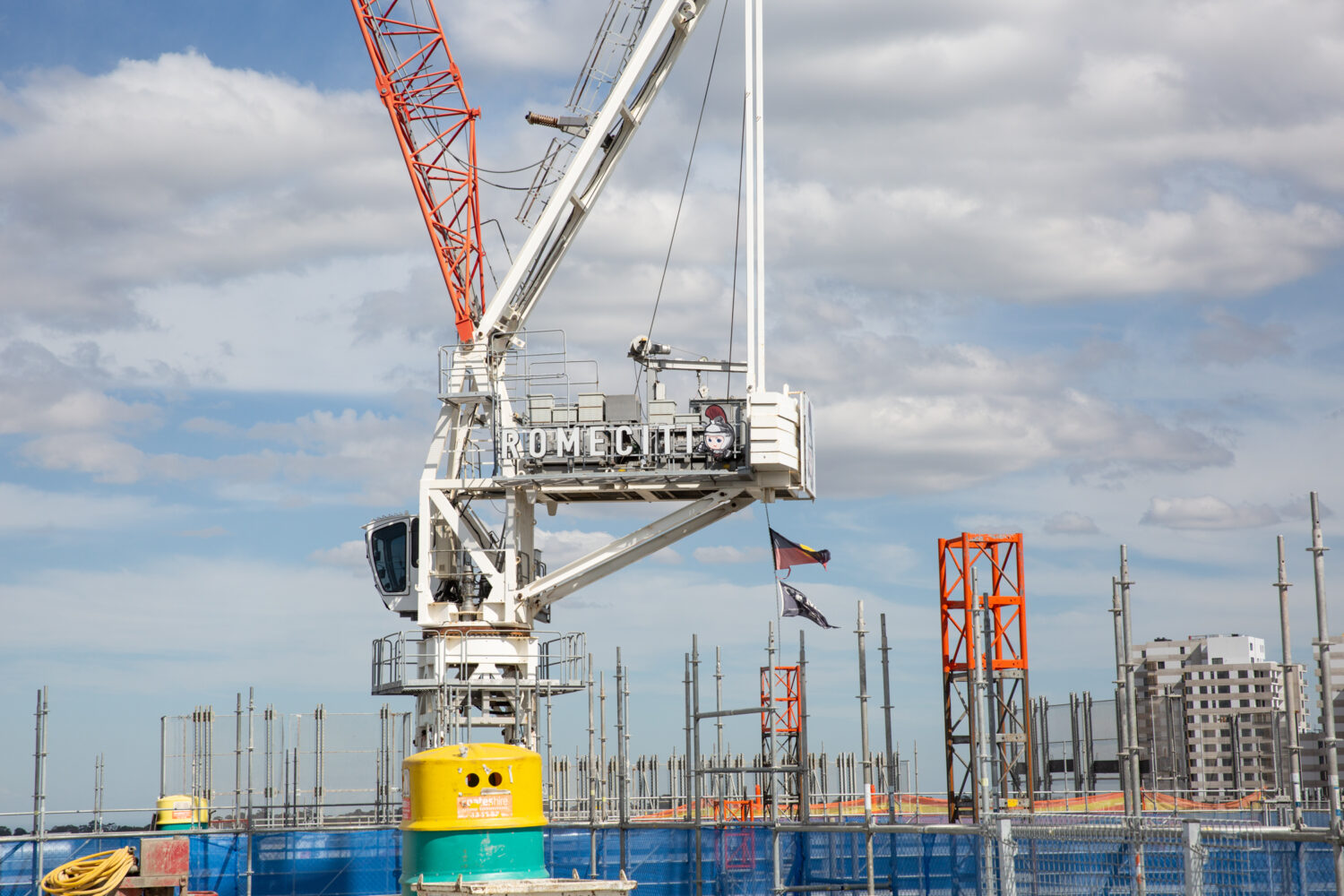 NATURA is a twin tower, 334 apartment luxury residential development capturing the beauty of its lush natural surroundings which include established woodland and picturesque gardens.
NATURA has been a stunning success for developer Romeciti with 90% of the apartments pre-sold and the penthouses will set a new standard for luxury sky homes in the Northern Sydney market.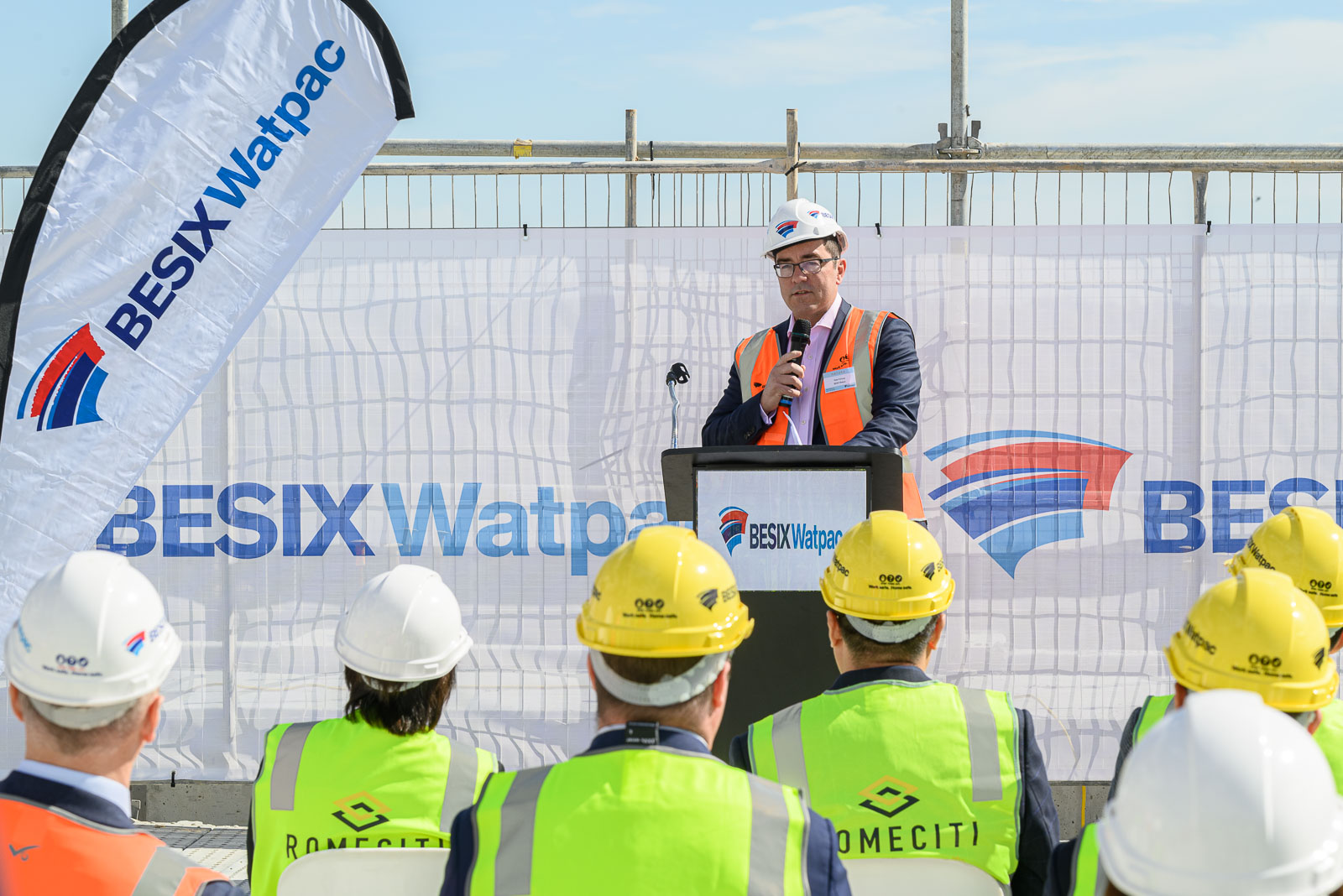 To mark the Top Out occasion, BESIX Watpac General Manager New South Wales Peter Furlong presented Romeciti with a large potted magnolia tree, a noted symbol of dignity and nobility.
"NATURA represents a strong and collaborative partnership between Romeciti and BESIX Watpac and we are delighted to be delivering such an exceptional development for our valued client and the people of Macquarie Park," Peter said.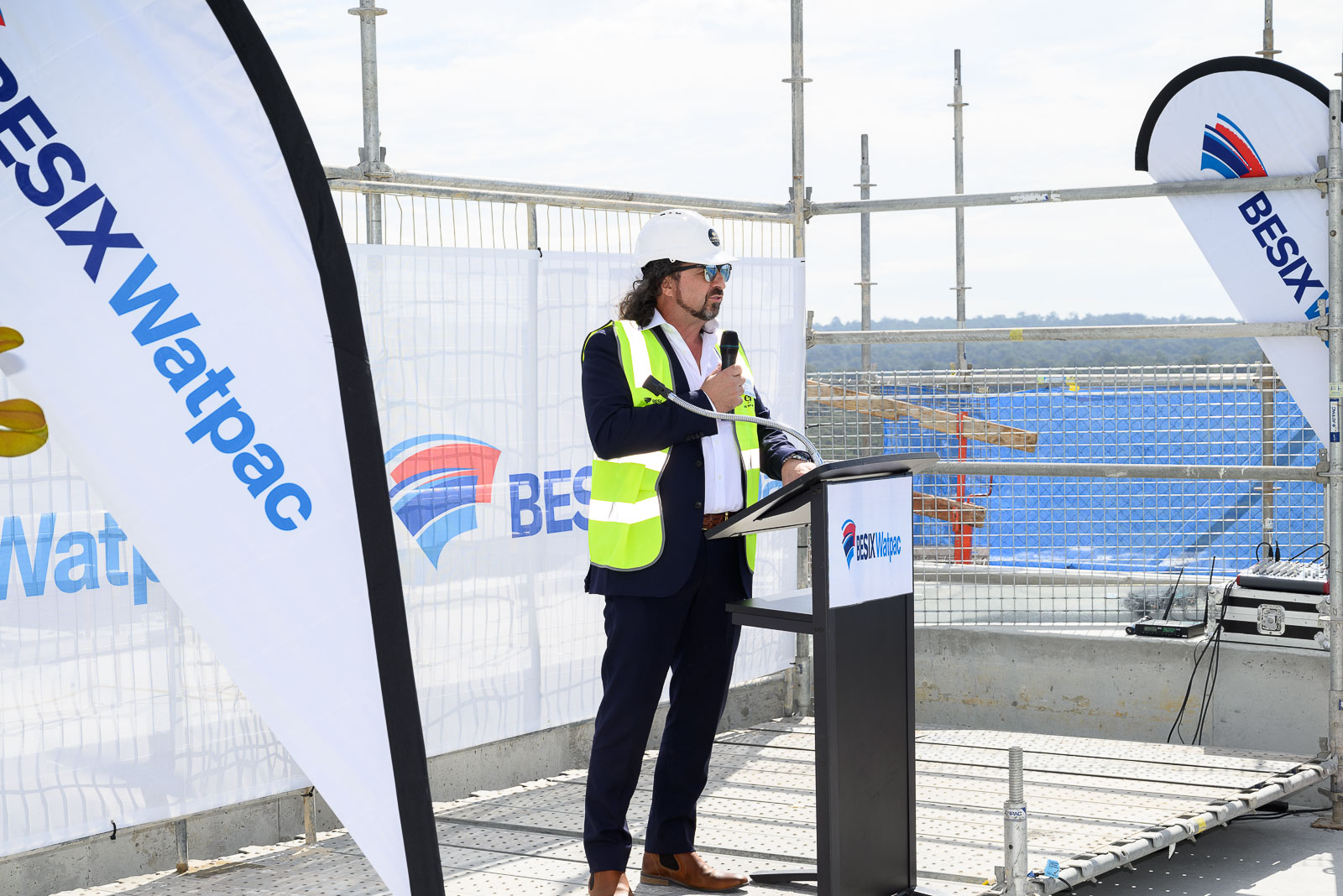 Accepting the gift, Romeciti's Financial and Acquisitions Manager Anthony Mizzi acknowledged the significance of the occasion.
"This is truly a milestone in the NATURA journey and marks the shift in focus from construction to the exciting fit-out phase which will see our dream come to life with all the luxury and beauty of our design vision," Anthony said.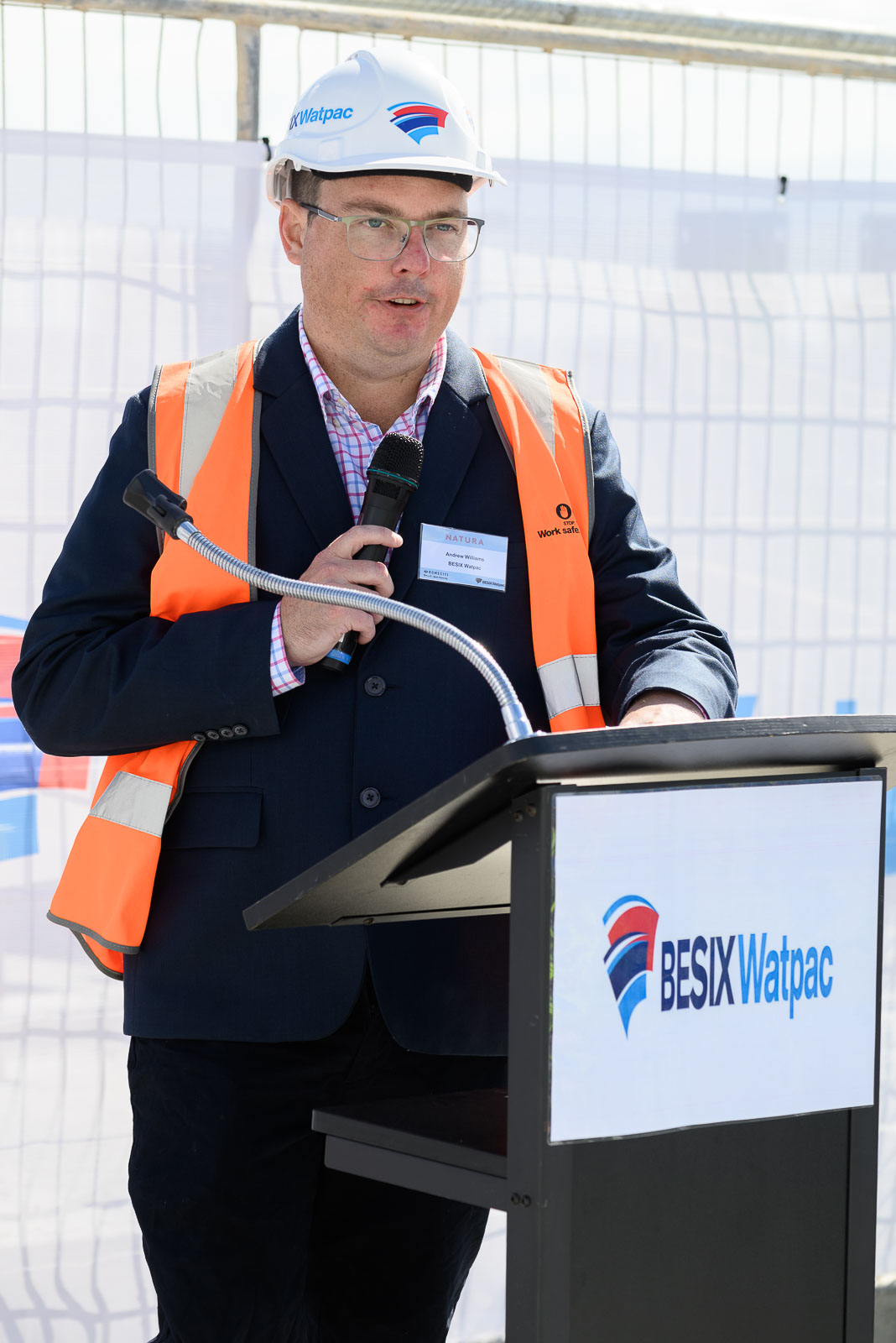 Hosting the event, BESIX Watpac NATURA Project Manager Andrew Williams paid tribute to his construction team.
"We've faced extraordinary challenges including terrible smoke conditions during last year's bushfires, a global pandemic and most recently a near record rain event and yet we have been able to keep to our program and achieve excellence in quality and safety," Andrew said.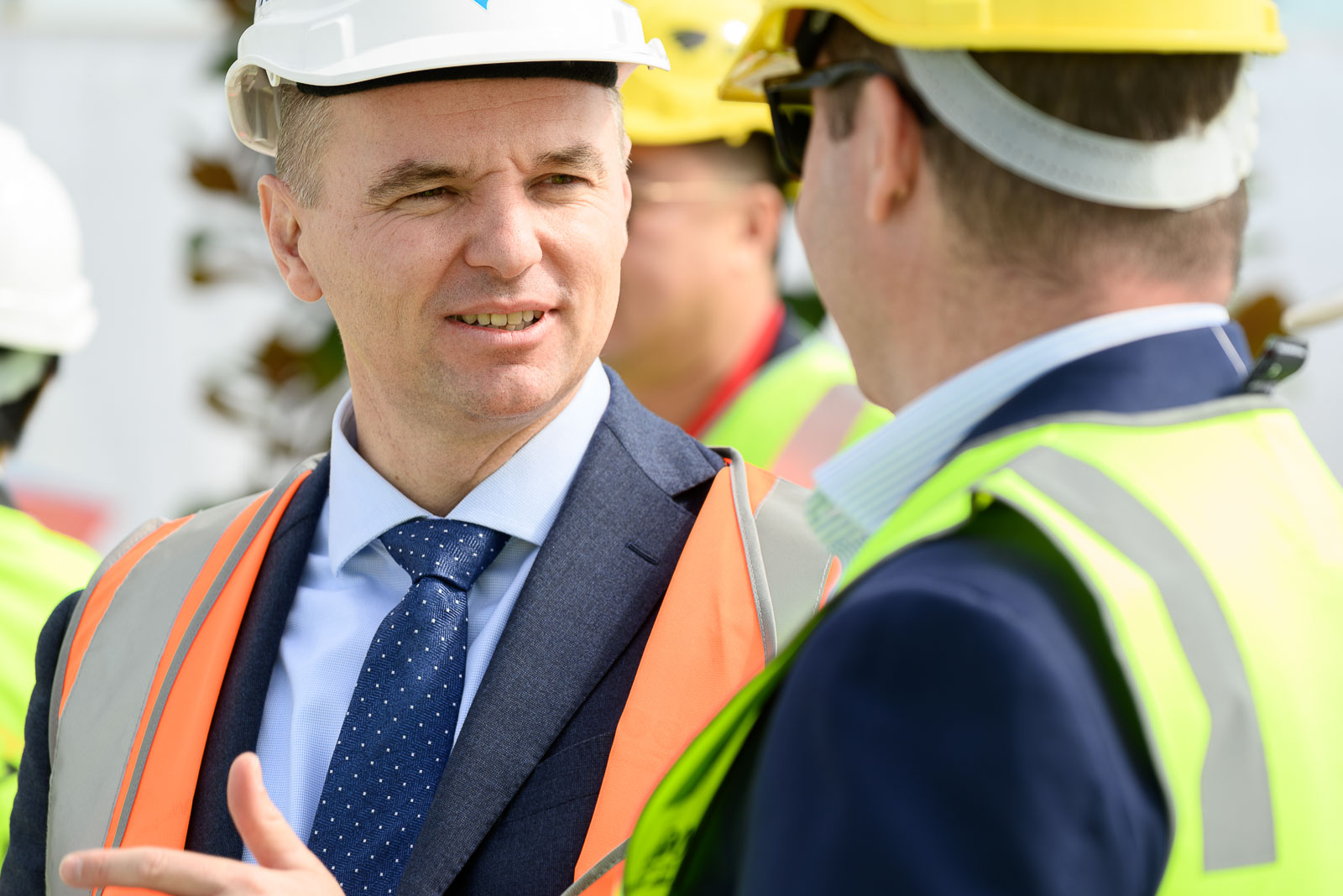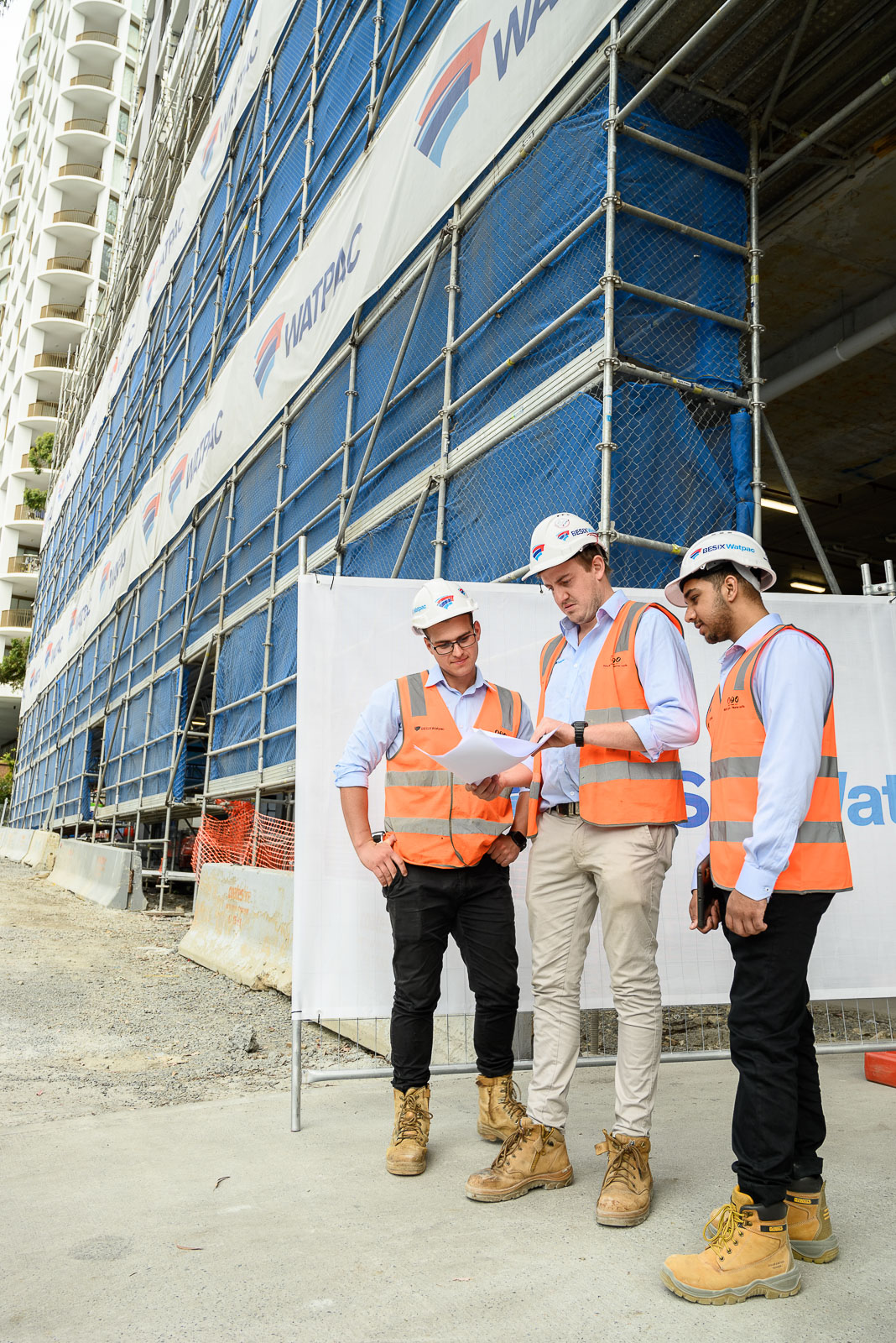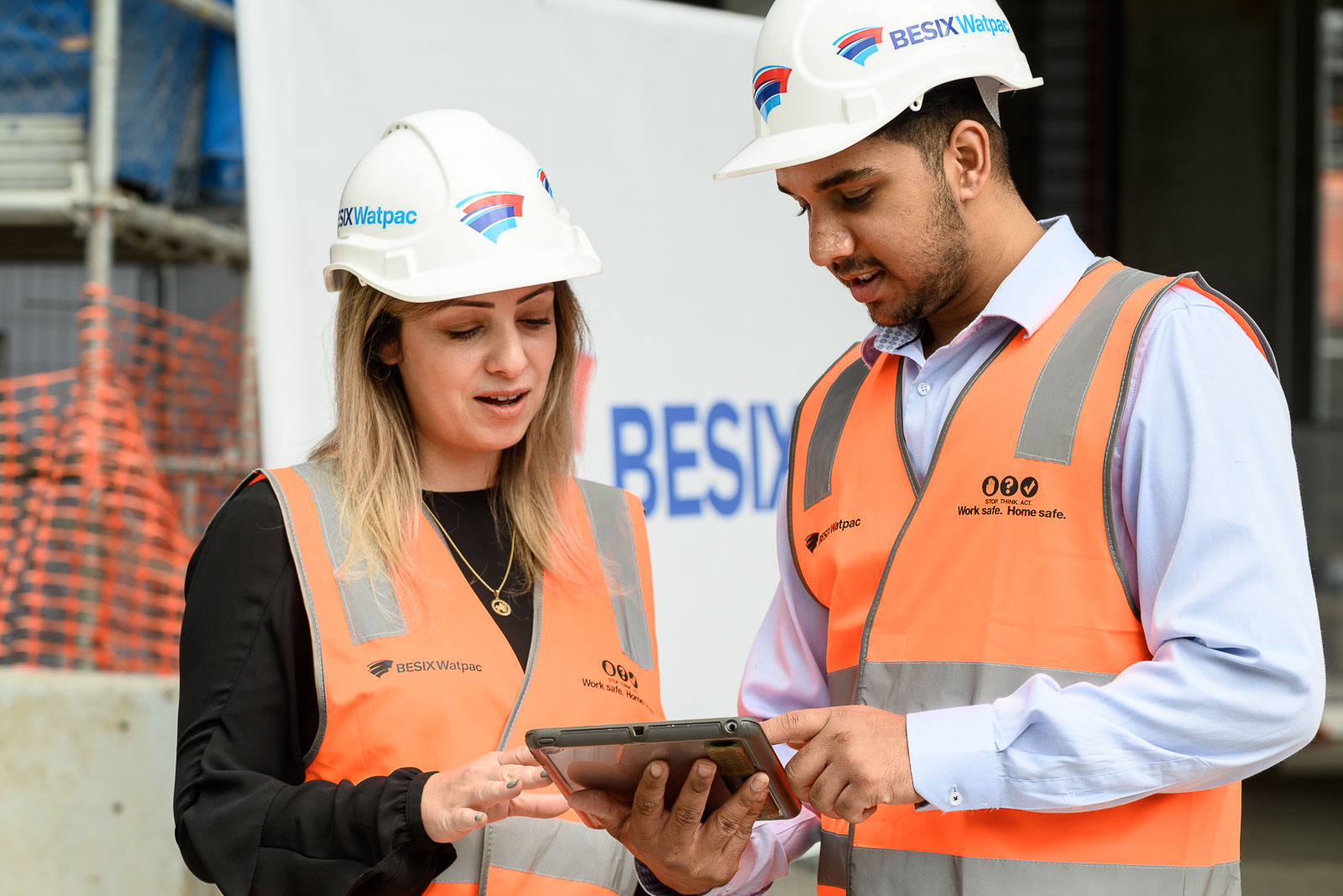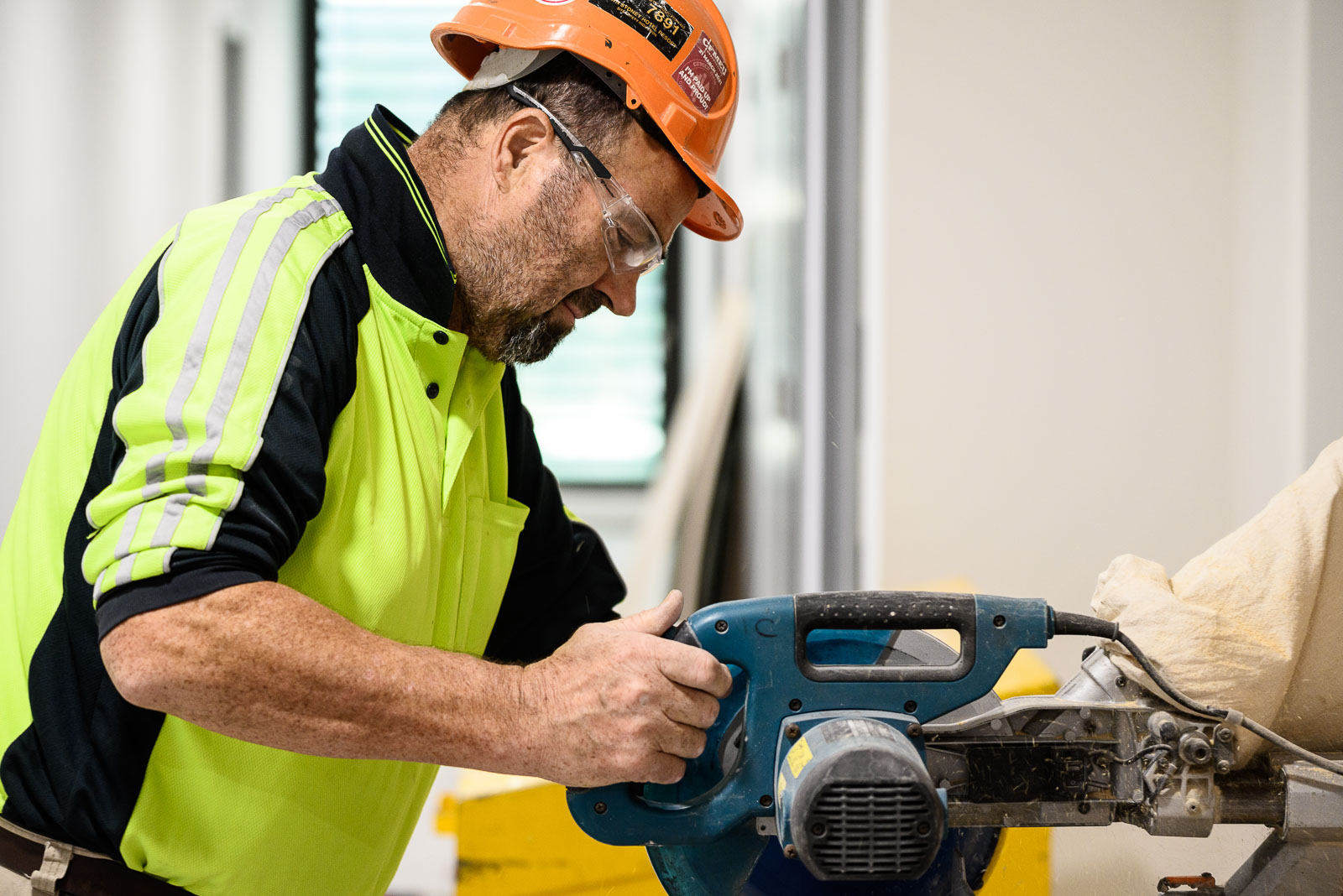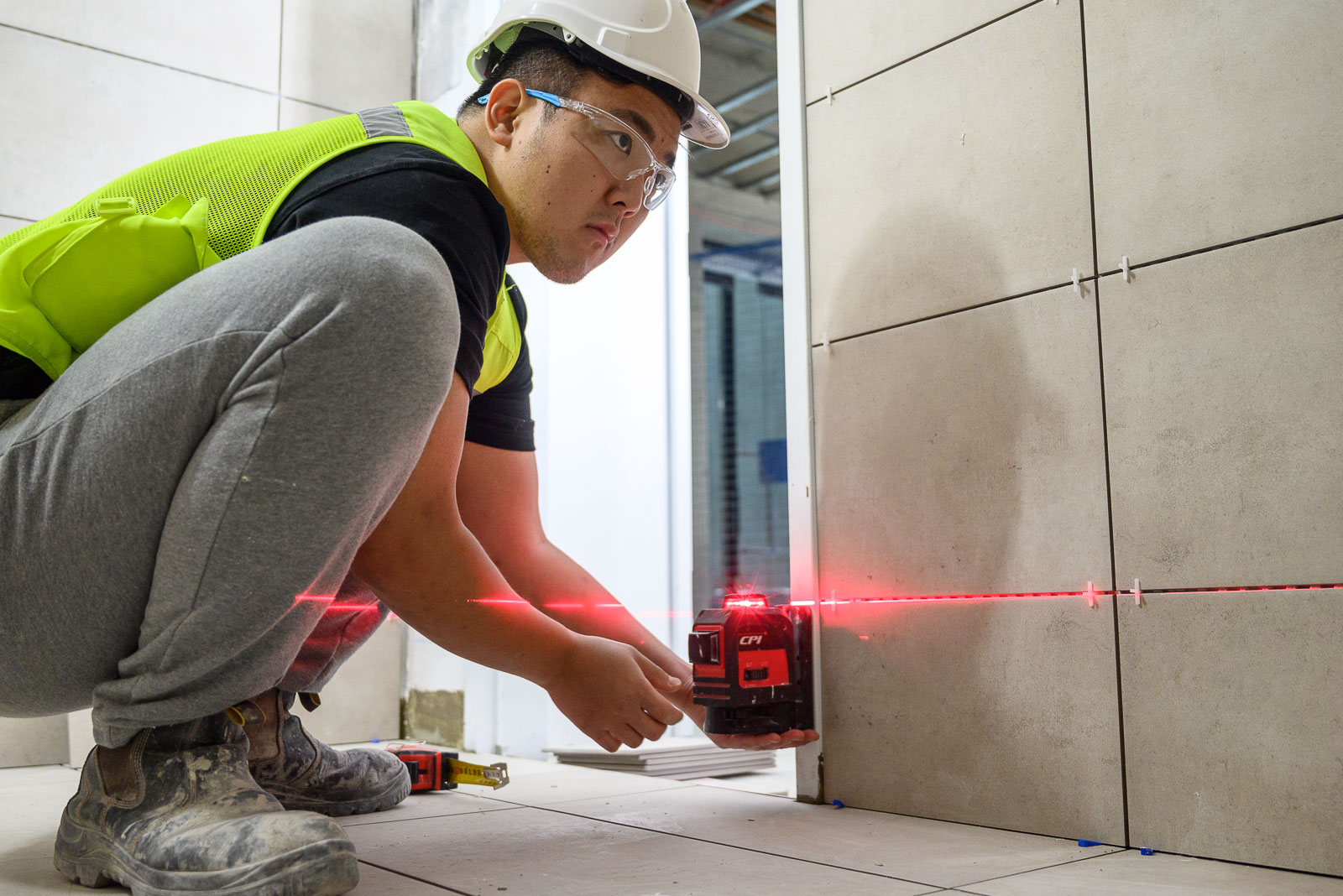 NATURA is scheduled for completion at the end of this year.

Uncategorised | 19.04.2021