Romeciti "Green and Technology Research Center" Launched
In a blink of an eye, it is the end of 2019.
With Christmas coming closer,a new milestone has been reached in NATURA !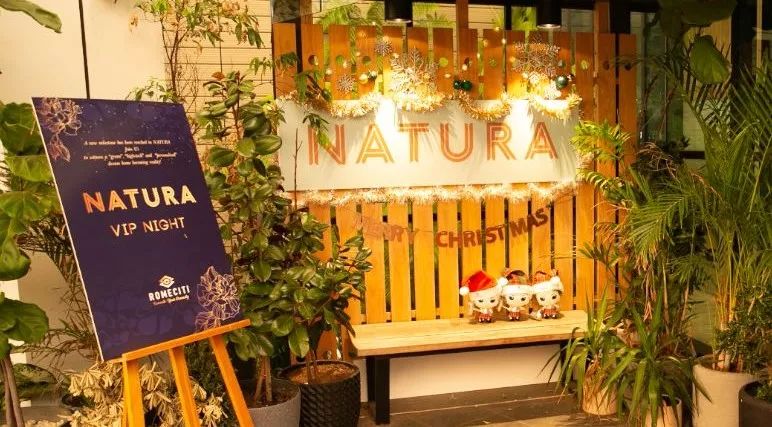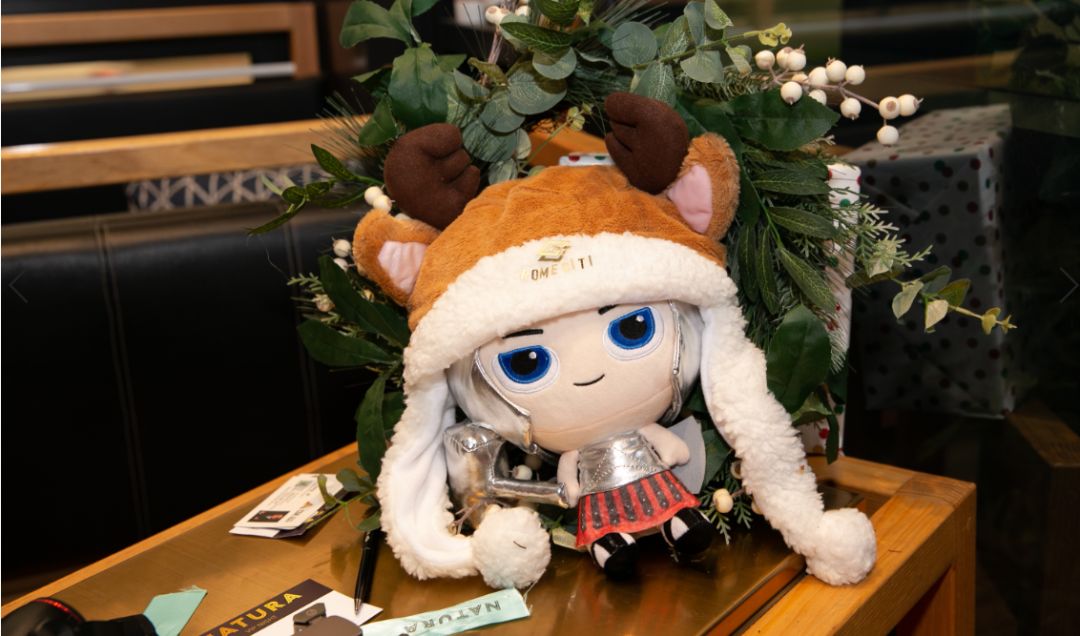 On December 5th, we invited all consultants contributing to NATURA,
plus our business partners and NATURA VIP customers to get together to celebrate and witness the birth of a new landmark bearing the features of
"Green, High-tech and Customization".
Everyone gathered in Hattrick Café,
which was filled with lively plants and Christmas decorations
– Christmas magic was definitely in the air.
The guests were watching NATURA project in sunset while enjoying the finest wine, delicate food and beautiful music.
The reason for choosing Hattric Café, was so that every individual contributing to the NATURA project and the public who have great expectations of NATURA,
can witness the birth of NATURA and see a beautiful design becoming reality.
Even more so, to watch the birth of a new landmark!
NATURA has received over-whelming attention from the public since the very beginning.
NATURA is the winner of two awards from Sydney design Award.
NATURA is one of the most discussed projects in local media in 2017.
NATURA is the project that creates and breaks multiple sale records.
……
Everyone is looking forward to see what NATURA will be like?
NATURA is a project that sees an all-star team oftop builder Watpac, leading landscape architect Taylor Brammer and industry-recognized architect Architectus partnered with even more top-class consultants and business partners.
In the early stage of the project, our architect Achitectus has brought nature, green and technologyinto the design of NATURA while our landscape architect Taylor Brammer is bringing multiple layers in landscape design and eventually, we will see our buildings blend in to become part of Mother Nature.
We are honored to say that Watpac, who is a leading national construction company in Australia, are helping us to turn our design into a reality.
With the help of our all-star team, Romeciti is confident that we will bring
green, high tech and customized
future residences.
Today, as a wholly-owned subsidiary of BESIX, Watpac is fully integrated in BESIX Group activities and has unfettered access to BESIX's international experience and enhanced technical capabilities.
BESIX is known for creating landmarks all around the world.
The famous Burj Khalifa Tower, Dubai
European Parliament, Belgium
The Sheikh Zayed Grand Mosque, Abu Dhabi – the capital city of the United Arab Emirates.
Grand Egyptian Museum in Cairo, Egypt
Charles de Gaulle Airport in Paris, France
The well-known nature's serene building near UTS, One Central Park
We believe,

NATURA, is the next landmark Watpac build.
In Romeciti's development concept, we always focus on "Green" and we never stop studying and researching. We bring the latest technology from our research to our projects and aim to make "Green, High tech and Customization" the most significant feature of our projects.
We aim to create a GREEN CITY which serves the purpose of future ideal living residences.
We keep investing in upgrading our Green concept to create multiple landscaping scenes which wow our audiences while also being practical and convenient.
We never stop researching how to implement high technology in living residences. We implement the latest technology in our building residences such as solar energy, electrical car charging points and smart home application systems.
We recognize customization as the future of living residences. We customize our residences from materials, layouts, facilities and more. We make customization become possible
in every aspect of life.
For many years now Romeciti's projects, including NATURA, receive over-whelming attention and discussion from public because of our highlighted features such as
"green, high-tech and customization".
Why Romeciti is known for these highlight moments?
The answer was finally revealed on our NATURA VIP night.On said NATURA VIP night,

Romeciti Green and Technology Research Center 

was officially launched to public.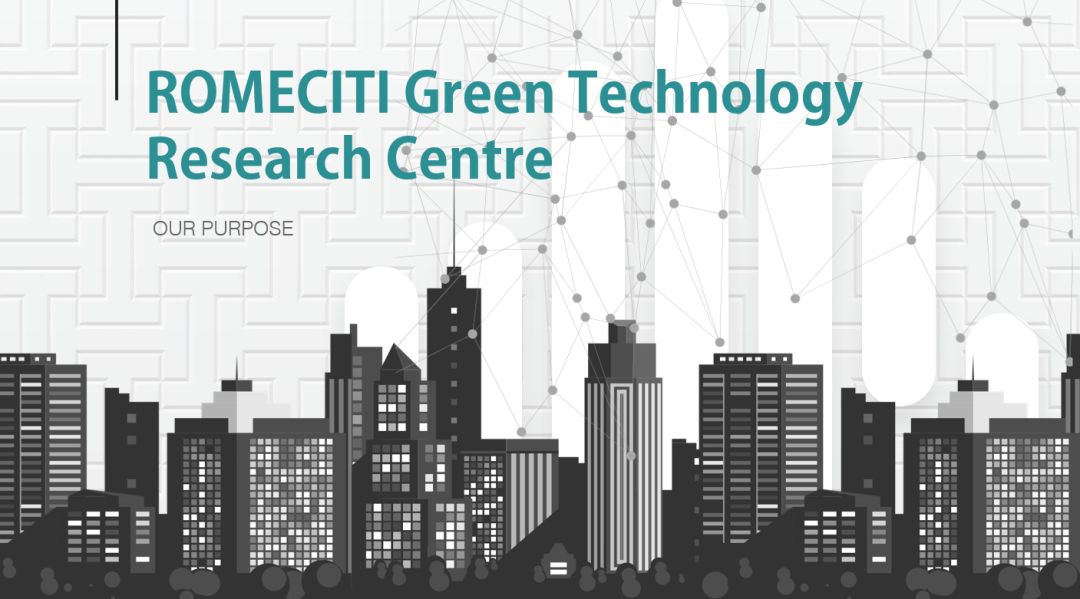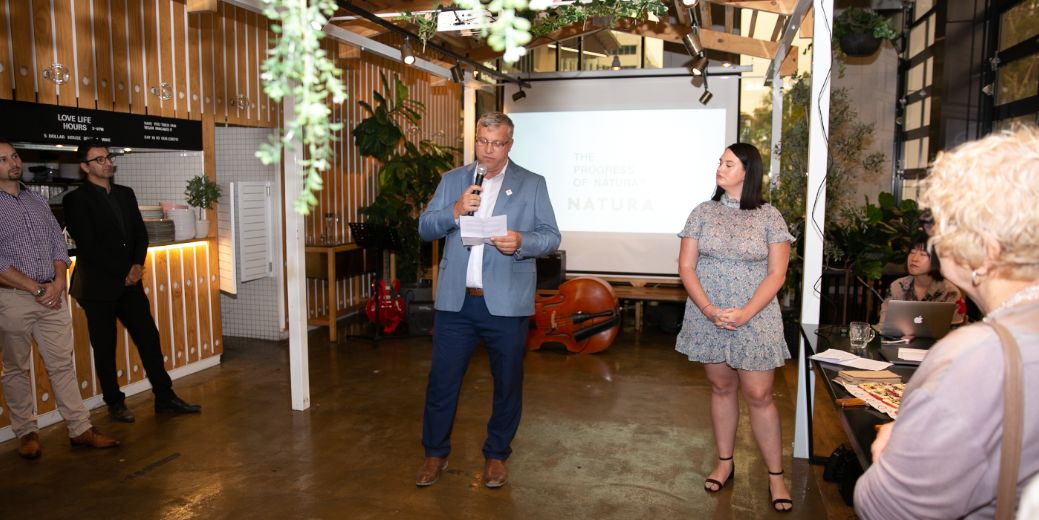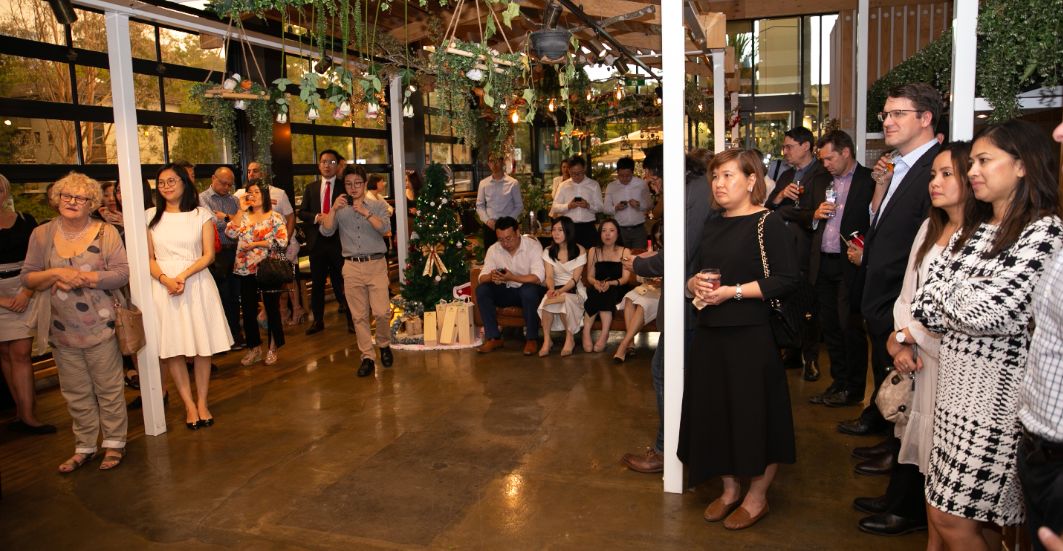 Since 2016, Romeciti has conducted extensive research around how to implement green and technology into residential buildings and established Romeciti Green and Technology Research Center.
Romeciti Green and Technology Research Center focuses on researches in to Green, Technology and Customization in living residences.
Why do we establish Romeciti "Green and Technology Research Center"?
More natural, Greener and Smarter are the most important requirements for future living residences
and are the trend of the market.
Romeciti believe that as an urban developer we will need to maintain a prospective vision. Romeciti is devoted to creating future residences that are closer to users' needs and lead the industry moving forward.
What does Romeciti "Green and Technology Research Center" do?
With our focus being on research aimed at Green, High-tech and Customization.
The Romeciti Green and Technology Research Centre will sponsor and collaborate with multiple Universities, tech leaders and other research organizations. Through the research conducted here, we aim to bring a greener, smarter and more convenient way of life to our future residences.
The main researches we conducted here including:
The relationship between Architectural design and Nature.
We will implement the research results to "bring the outside in" and eventually see our buildings blend in to become part of Nature.
Landscaping Design
This will result in a beautiful, tranquil experience for residents, regardless of the season or time of day. We intend to create awe-inspiring buildings that continually surprise and delight our residents with fashion, function and comfortability.
The application of Green Technology in architectural design
Our research will focus on identifying new technology, innovative design and superior materials to upgrade our buildings and enable them to be greener, more sustainable and comfortable.
Smart Home
We will also integrate the latest in Smart Home applications, studying how best this technology can be used to create a smarter, more comfortable and more convenient life for residents.
Customization and user-friendly design
We will also examine user-friendly design and the living habits of modern residents,resulting in flexible floor plans, customized interior design and materials.


Romeciti Green and Technology Center has conducted meaningful research since 2018.
Our research so far has seen us solve the problem of: a home with smart home applications versus a true smart home.
The connection for gas, electricity, internet and other applications will need to be designed and ready to use in the design and construction stage. This is not only for the need of current smart home options but also for the future upgrades of smart home applications.
We're excited to say that we have had real break-throughs and have used these innovations in our development project in Eastwood 3.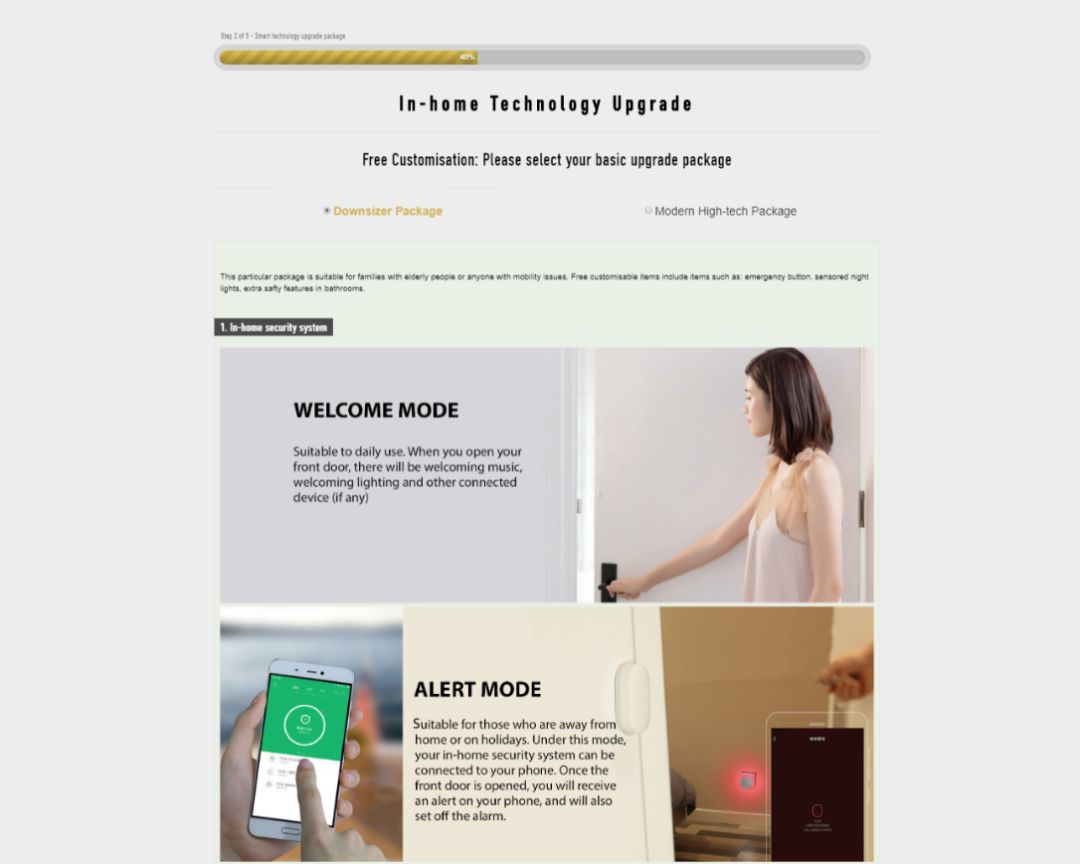 In comparison to the simple installation of smart home, Eastwood Collection in home smart home system has obvious advantages as listed below:
In- home smart home system
Beautiful design and fully functional;
Design for future upgrades and re-development
Pre-designed connection for future customization.
Open to customization based on owner's preference
Multiple customization options to meet owners'needs.
Uncategorised | 13.12.2019